Valencia is one of the Spanish cities with more modernist work, a style perfectly assimilated by the bourgeoisie. The nineteenth-century Valencia had more than 100,000 inhabitants and really poor hygiene conditions. The city needed to expand.
The remedy would be to break down the walls and many buildings, including many convents. Around 16 convents in the city and more than 6% of urban land were demolished. Outside the walls were what had orchards, which obviously were destroyed, leaving room for a very elegant, called the "Eixample", with buildings arranged in regular blocks, with streets long and parallel, wide and straight.
It will be one of the preferred residential areas of the bourgeoisie. A new bourgeoisie who aspires to demonstrate their social welfare. The streets improve its layout, old buildings are pulled down or remade, and the gardens grew. The growth of the town was unstoppable and road traffic also reflected this fact. The wealthy people's cars were pulled by elegant horses. These carriages were used to move easily and served as a promenade but also as a very important point, the fact of being seen.
In

this route through thend the

most illustrious

past

of the city

visit the

most important modernist

buildings

such as

…
You

will taste

one of the

most

typical

products

such as the

Horchata

Valencia

and

Fartons

.
CONDITIONS OF VISIT
Reservation: REQUIRED
When: Every Wednesday
Meeting Point: Central Post Office Building
Time: 2.00 hours
Languages​​: ENGLISH
Hours: 9:30 – 11:30 Hours.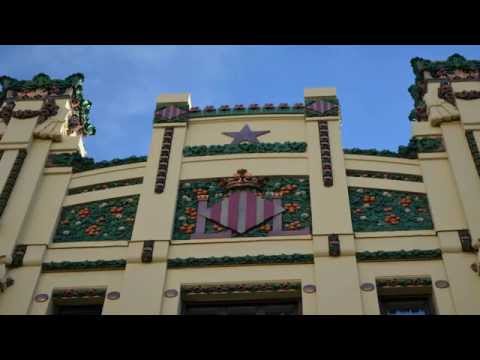 For more information or reservations click here.